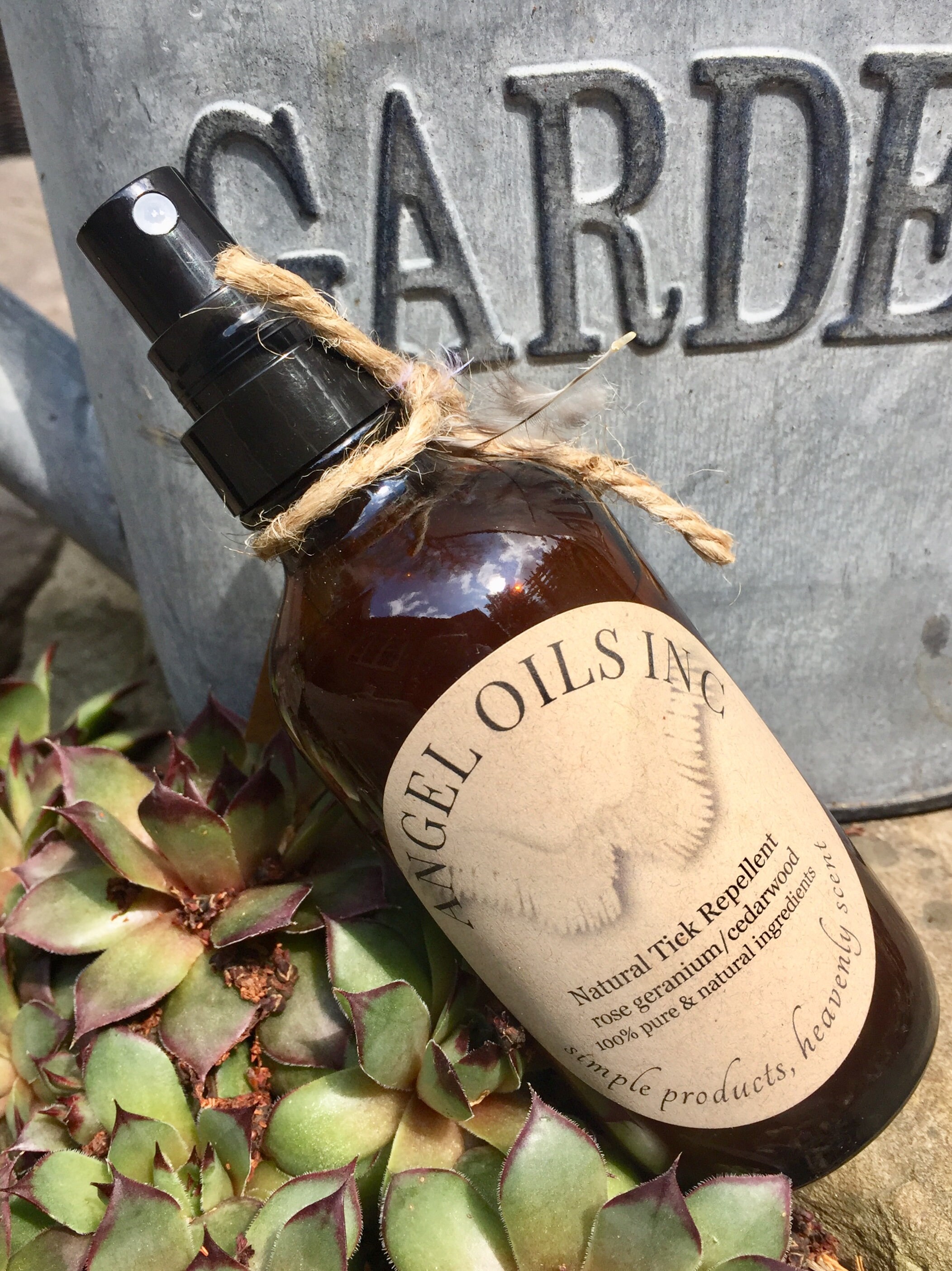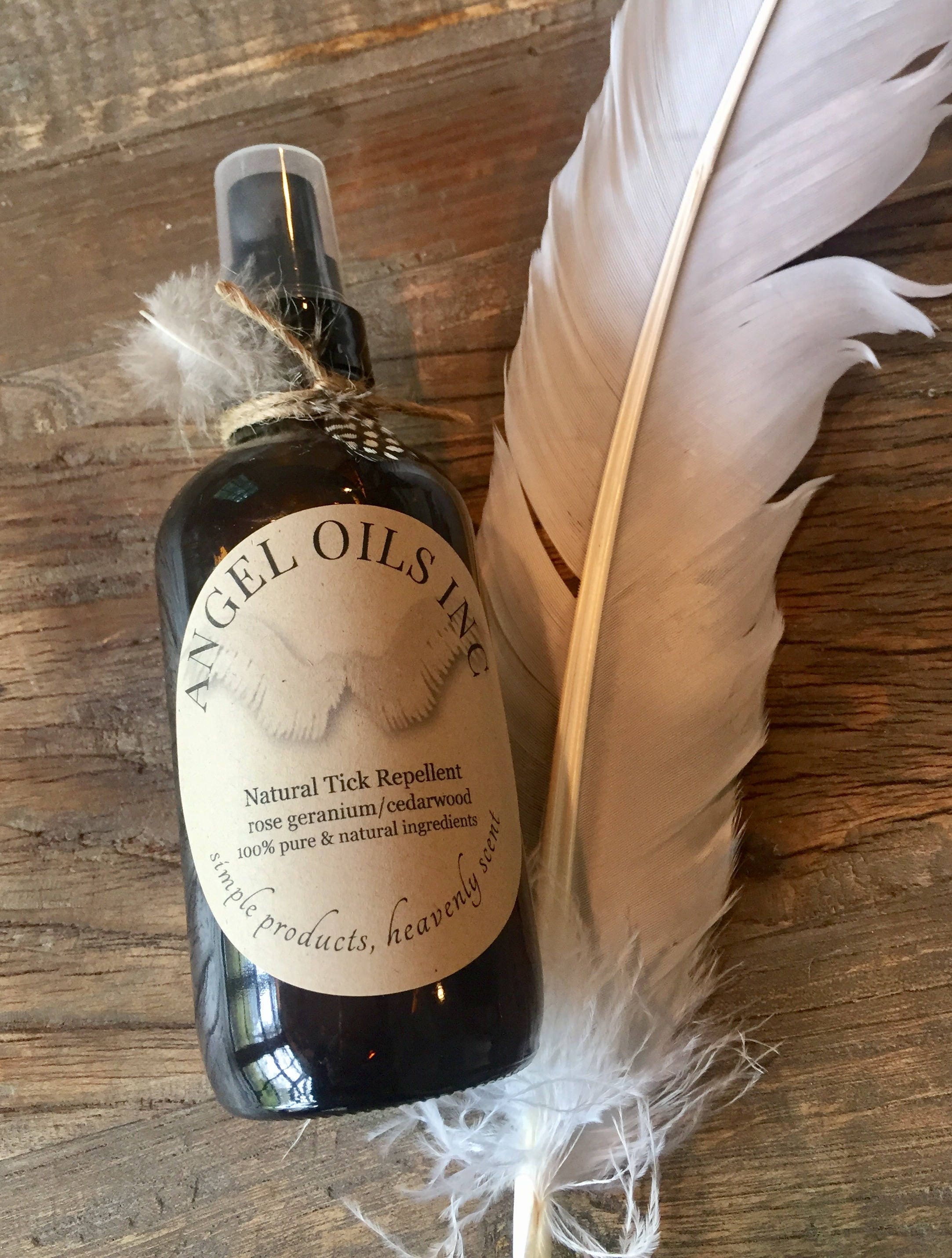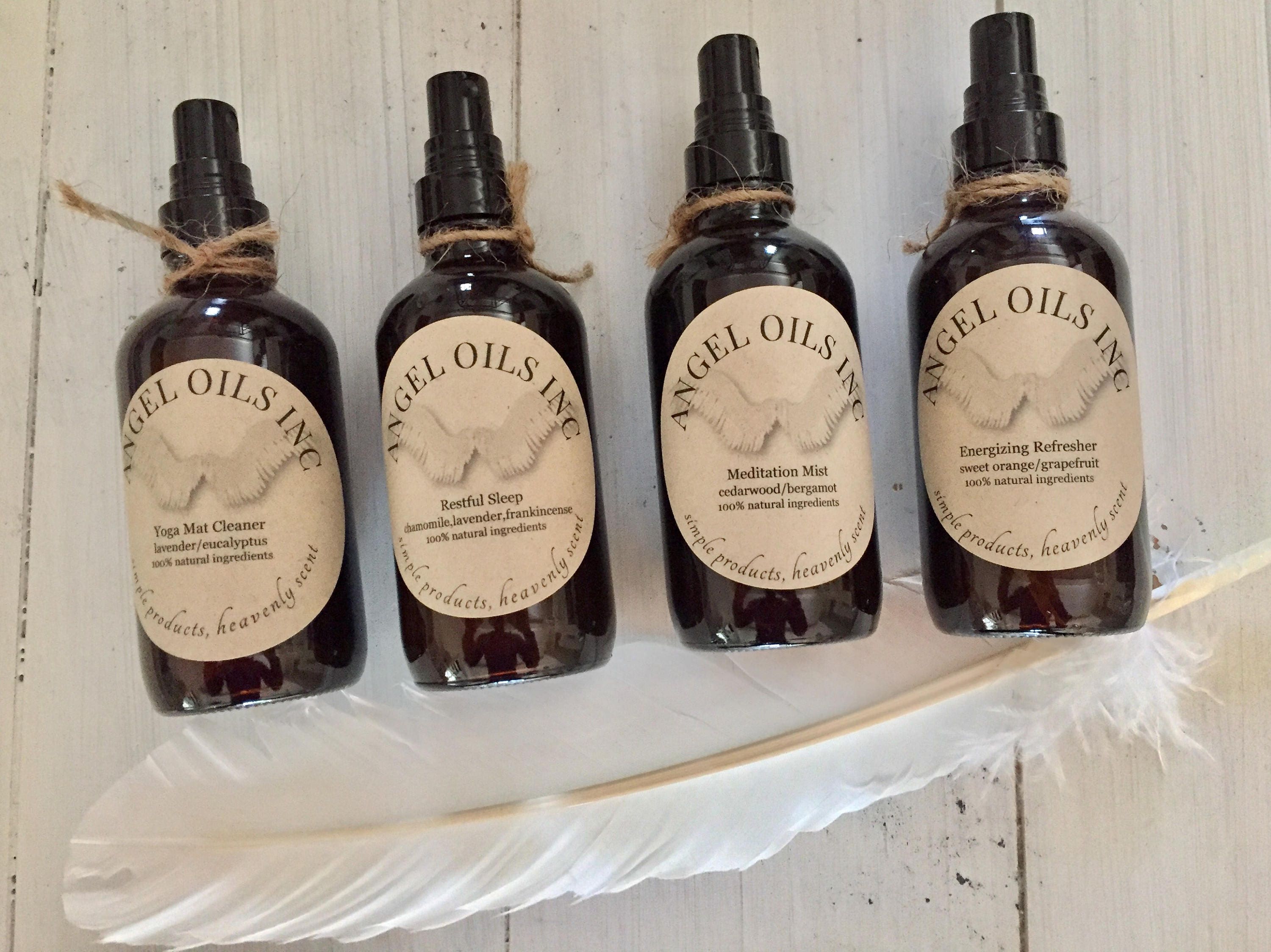 I have created this spray after learning someone dear to me was diagnosed with Lyme Disease. I set out to find something natural for my family to use. After much research and testing, I found these two ingredients (rose geranium & cedarwood) not only smelled great but worked best.
Hope this spray gives you a little more piece of mind while enjoying nature!

This all natural tick repellant spray will help keep those pesky bugs away! Rose geranium and cedarwood essential oils are proven to make ticks turn the other way! They are very turned off by the scent while we humans adore it! Safe for dogs too! Shake gently before use. Spray behind dogs ears and on their collar before going outside.

*Helps in repelling ticks and insects.
*Always ask your vet first before use. *Keep away from eyes and mouth.
*Store sprays in cool dark places.
Beautifully packaged. I almost did not want to unpack it as it was so decorative. I have been using the tick repellent and it actually seems to work as I have not found a tick on my puppies in almost a week.
Love this, buy it every summer. Smells amazing, so my kids don't fight me on using it.
Smells fabulous, so my kids don't yell at me when I spray it on them. Love that it is all natural, packaging is very pretty as well.