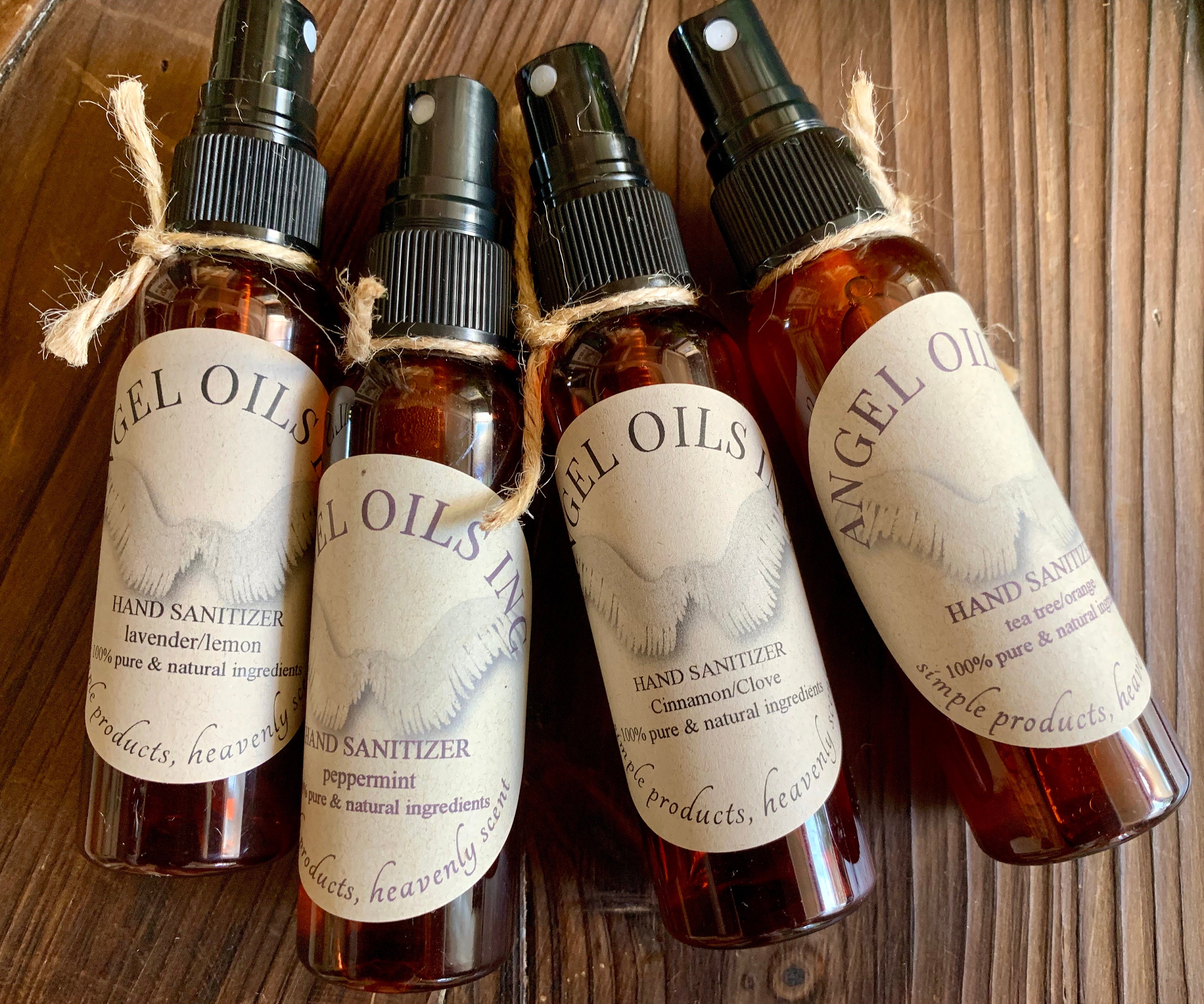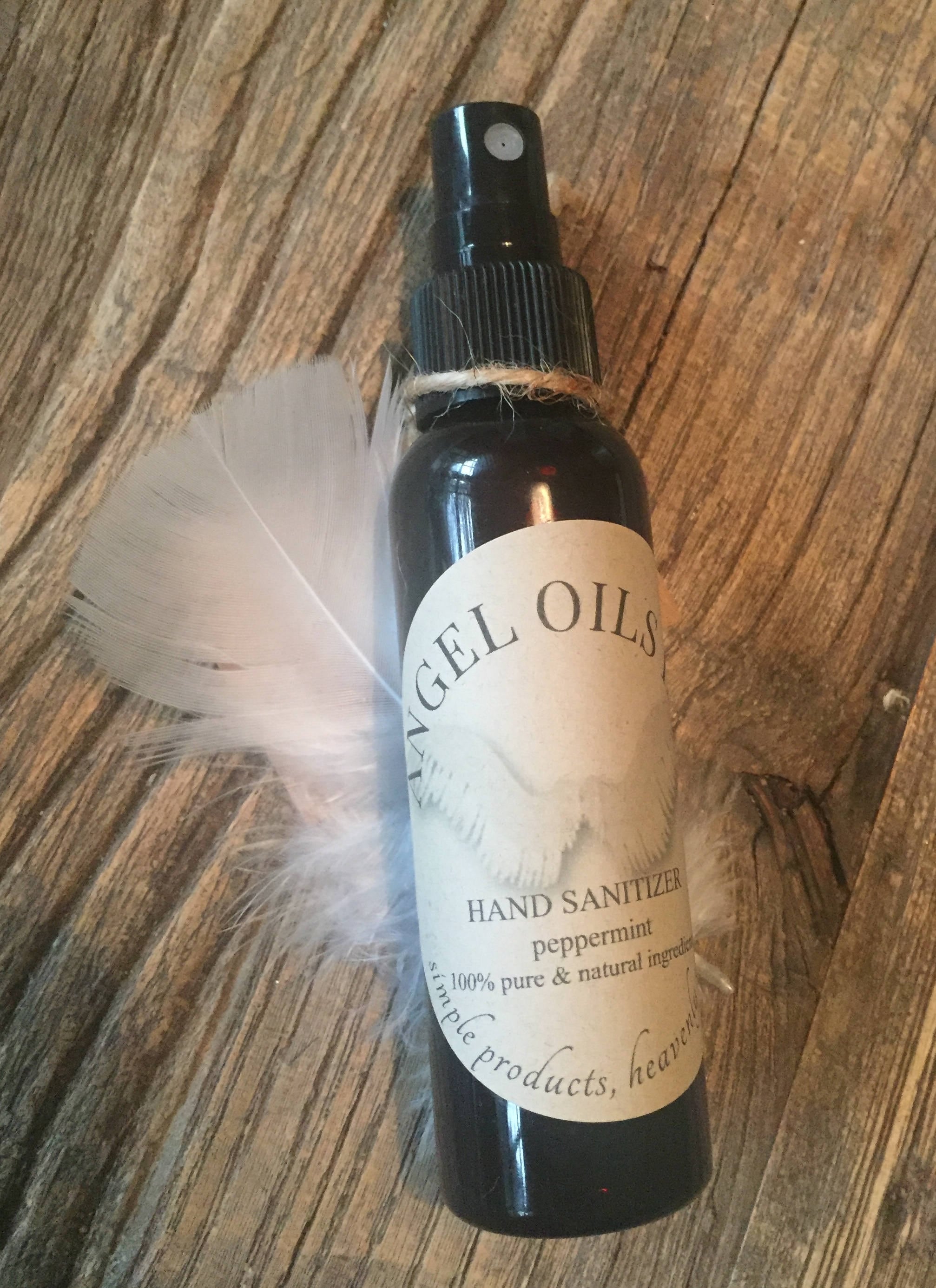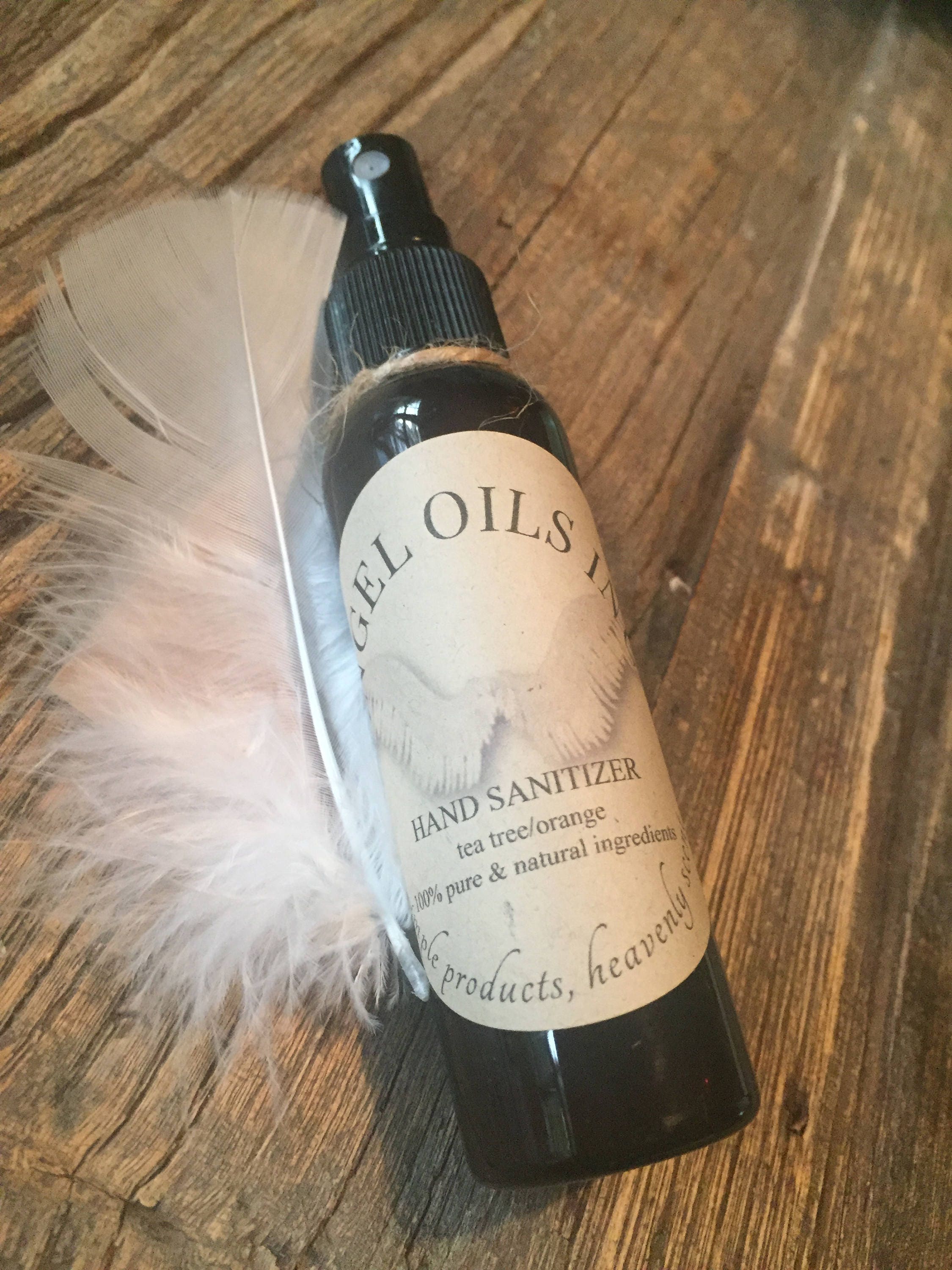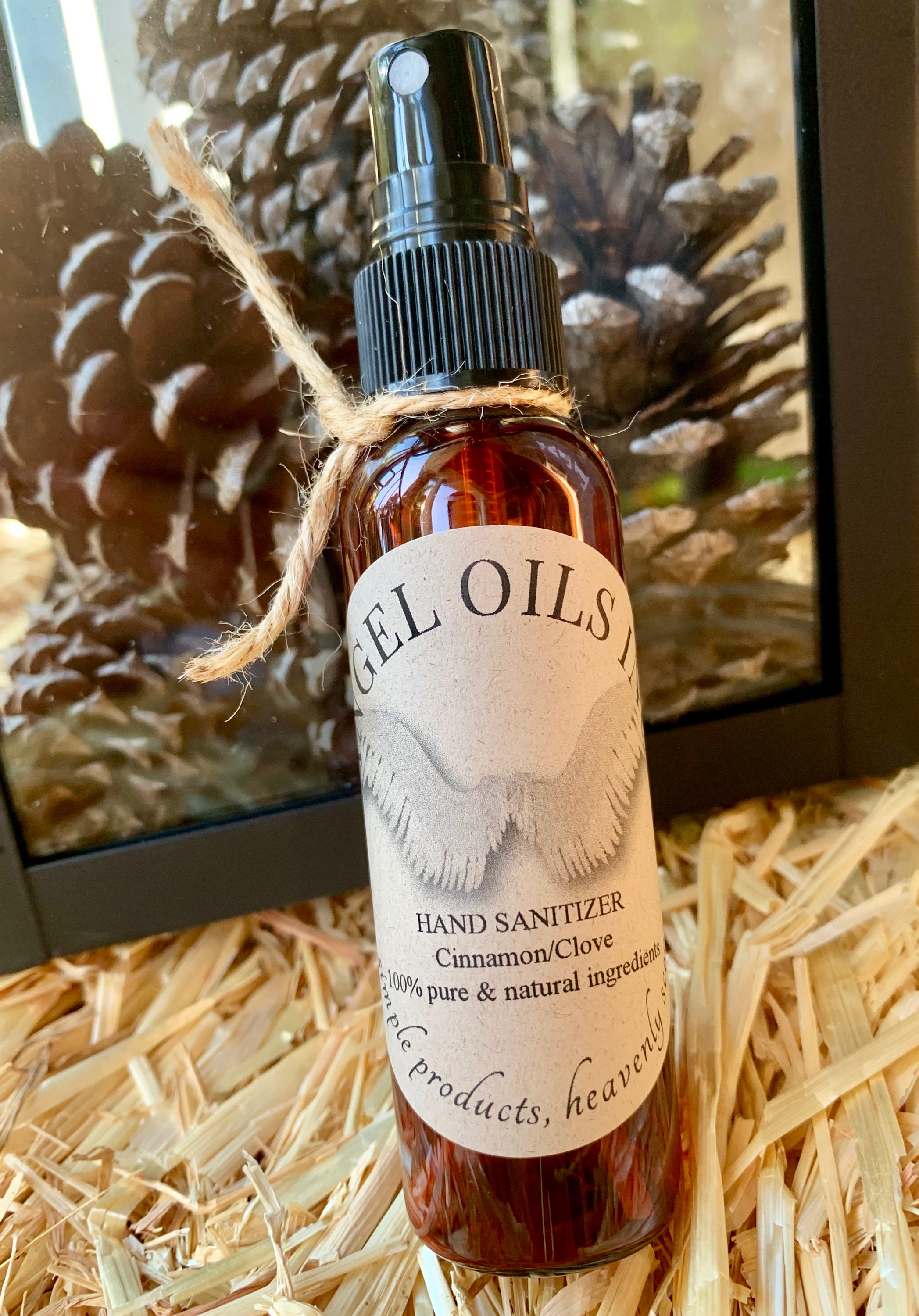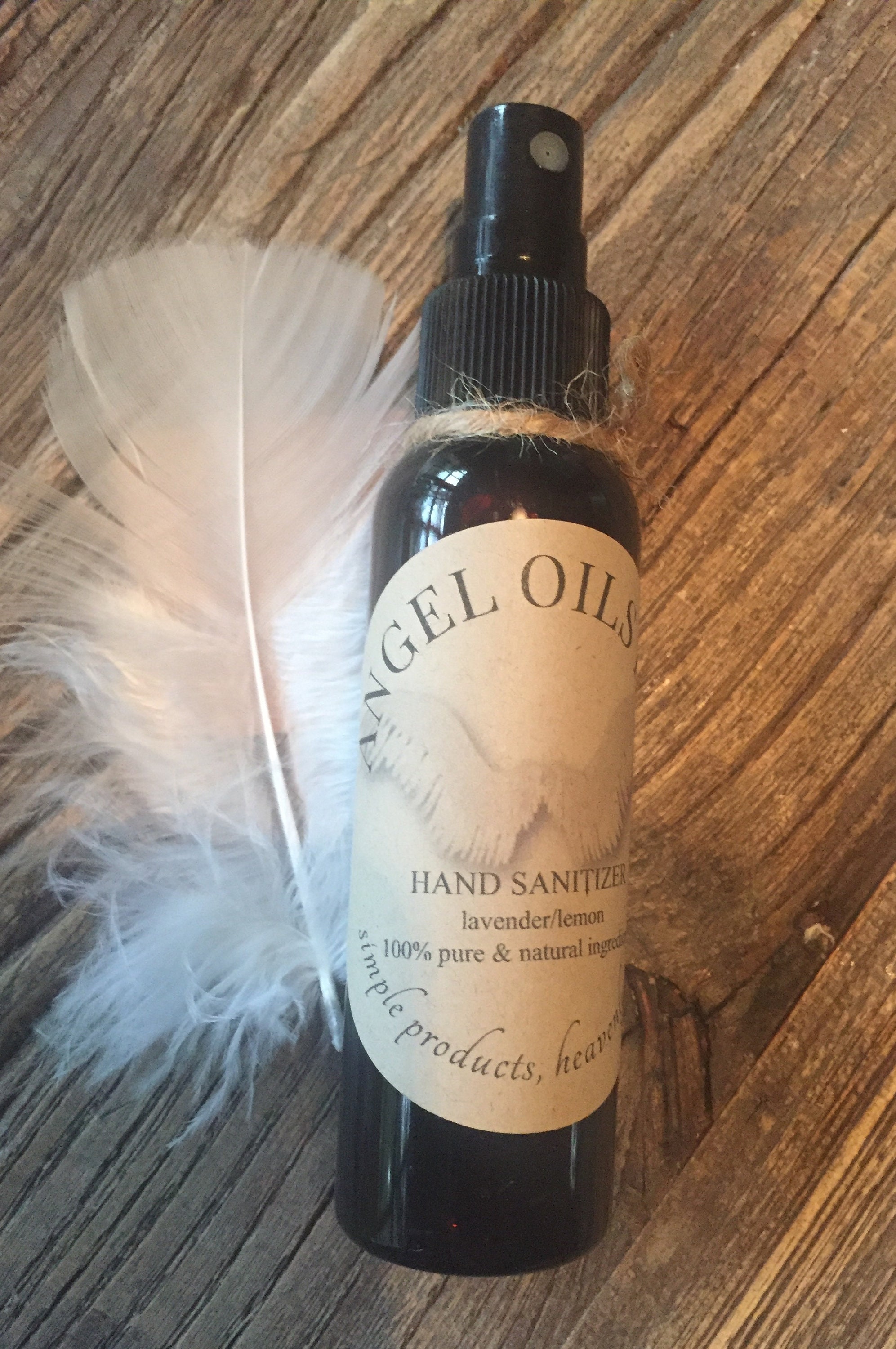 Angel oils all natural hand sanitizing mist. No alcohol added. Just pure and natural essential oils, organic witch hazel, nourishing aloe & healing vitamin E oil. These sanitizers make great gifts for co-workers, friends and family. The size of this spray bottle is perfect for throwing in your purse or bag or keeping in the car. Kids love these great smells too! My kids keep them in there book bags and use them regularly!

Comes is 4 amazing scents-

Cinnamon/Clove

Tea tree/Orange

Lavender/Lemon

Peppermint

Sanitize your hands while moisturizing them at the same time!
Love love love this hand sanitize! Smells so nice and packaging is super cute!