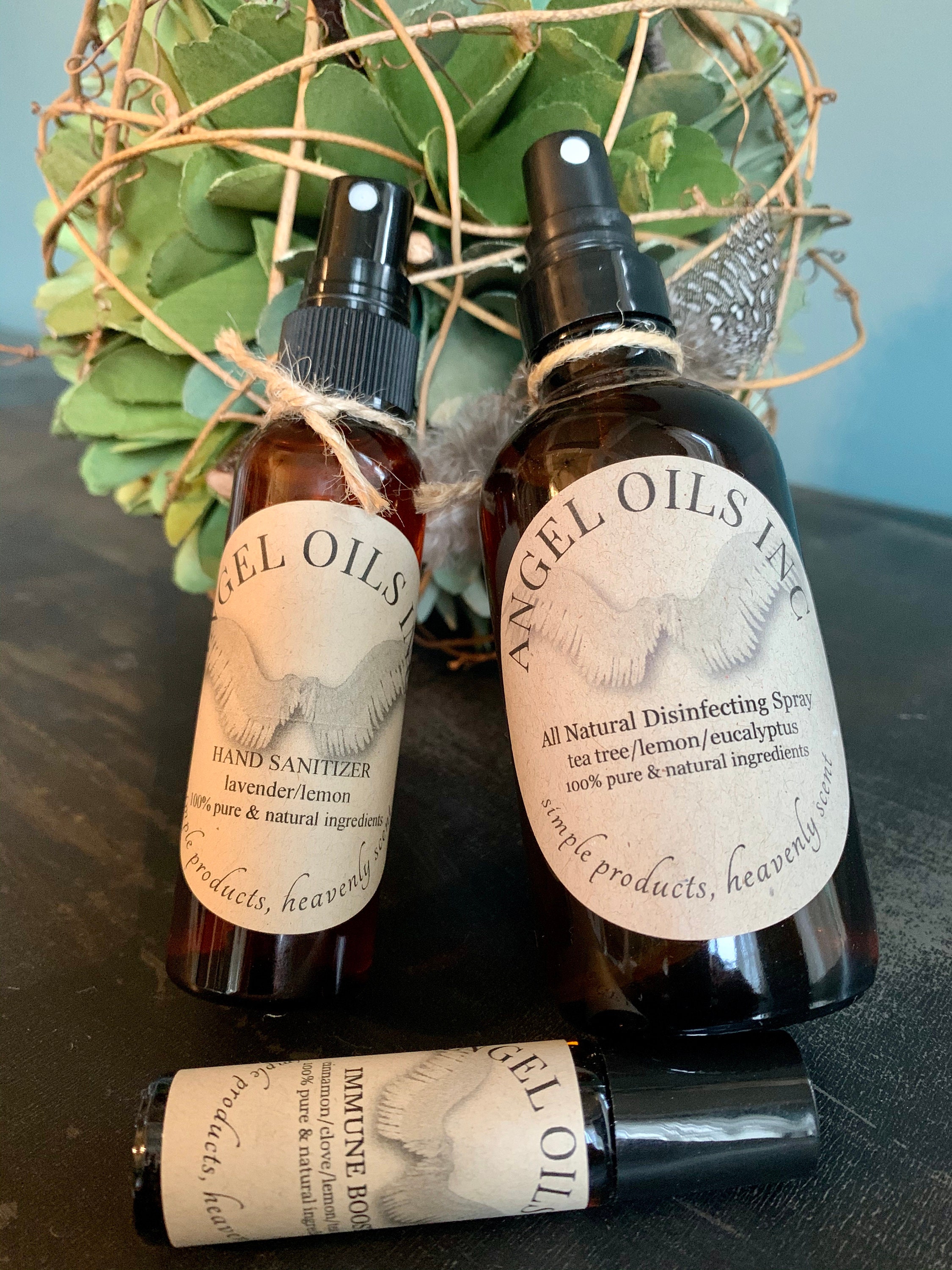 During cold season I always feel the need to spray my entire house down with disinfectant! I can't stand those chemically smelling sprays! I just don't feel good breathing them in. Angel Oils has created an all natural fresh smelling alternative. You can feel good about spraying this around your family and taking a deep breath!
With 91% isopropyl alcohol, this blend kills viruses and germs around you.
Pure lemon naturallly acts as a disinfectant. It has antimicrobial and anti fungal properties. It helps stimulate your immune system brightens your mood! Pure & natural eucalyptus and tea tree are known to have anti-bacterial, fungal and anti viral properties. Eucalyptus acts as a deodorizer and helps support your respiratory system. Tea tree has wound healing Properties and has the ability to help fight infection. These three powerful essential oils act as natural antiseptics making this spray highly effective! This is a great alternative to those chemically sprays! Spray on everything from furniture to cars! Add this beautiful spray to the basket next to the chicken soup!

*keep away from eyes & mouth
*shake well before each use
Angel Oils products are the best!
Love it! Had to buy more!
Beautifully packaged, great smell, and a little goes a long way.